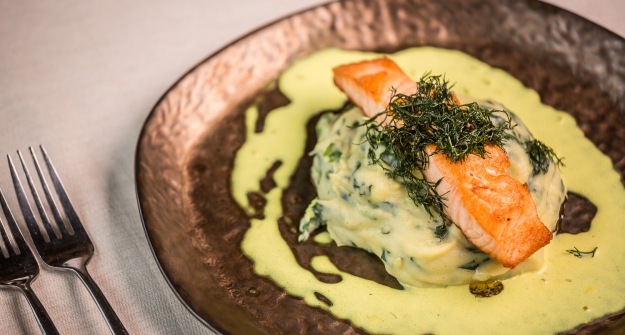 Main courses
Salmon steak with green asparagus – 350 gr.
Tender veal boneless knuckle in own sauce with fluffy potato puree, artichoke, dried tomatoes and gremolata – 400 gr.
Pork Bon filet served with glazed carrots – 350 gr.
Slow-cooked pork neck served with potato au gratin – 350 gr.
Rila trout fillet in lemon olive oil, marinated cucumber spaghetti and potato salad – 350 gr.
Chicken fillet in boletus sauce served with season veggies and potato cream – 350 gr.
Rabbit leg with Primavera risotto – 400 gr.